Our commercial director Rosa Vañó was named as vice president, and meanwhile, our CEO Francisco Vañó, commander for Jaén in the Assembly of the Andalusian Academy of Gastronomy and Tourism.
Last march 14th was a day full of events for the Andalusian Academy of Gastronomy and Tourism. This year the chosen place to celebrate the annual meeting were the Osbornes wineries in El Puerto de Santa María.
During the event they were selected professionals in gastronomy and tourism to be part of the Board of the Academy, including our directors and Rosa & Francisco Vañó as Vice-President and Commander of Jaen.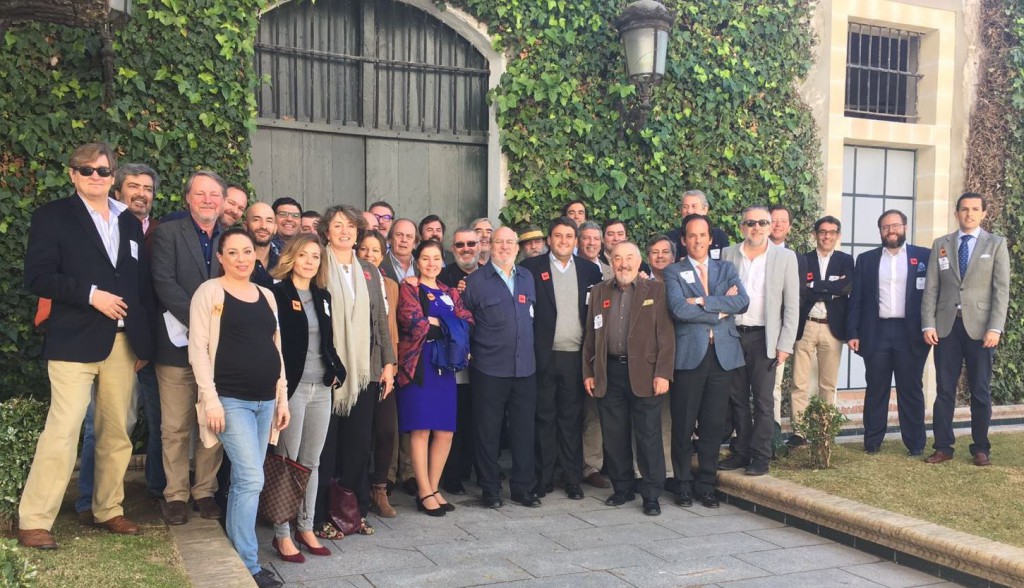 After the assembly started the presentation of the III Awards AAGyT where they were awarded the sommelier Pitu Roca for his defense of Jerez wines (Celler de Can Roca), and the journalist Pepe Monforte (Cosas de comé blog).
Also, the Córdoba family (of El Faro Group) was recognized, for its trajectory. And Nicolas Muela, a founding member and vice-president of the Andalusian Academy of Gastronomy and Tourism and CEO of the Latin American Academy of Gastronomy, deceased on January 4th.
Fernando Huidobro, president of the AAGT, was in charge of welcoming speech to the audience and spoke about the slogan that the Academy has since its inception "give a reason, judgment and splendor of gastronomy, and therefore tourism, Andalusia". And also informed about two important events for the Academy, a collaboration agreement with Caja Rural del Sur and the incorporation of Freixenet as new sponsor.
These prizes are awarded annually since 2014 on the initiative of the representative bodies of the academy itself, and the purpose and claim that serve as recognition of the work of the winners in favor of development and progress of the gastronomy, healthy food; adequate and/or nutrition education for Gastronomic Culture in Andalusia.
In previous editions they have been awarded excellence of Andalusian chefs like Ramon Ramirez (first 2 Michelin stars in El Amparo), Dani Garcia (Dani Garcia Restaurant) or Angel Leon (Aponiente).
Last year the place of celebration was the province of Jaen, in which the Delegation of Jaen and Castillo de Canena were the organizers with the Andalusian Academy of Gastronomy and Tourism (AAGyT). And for 2017 has been selected as the scenario for the next awards the province of Huelva.
Congratulations to the winners!
March 2016