* Hot dog can be a healthy and nutritious snack when you prepare it at home. The homemade kofta style sausage is the key; avoid store bought sausages and processed meats.
The tomato and plum sauce is extremely easy to make and much more healthy than store bought ketchup, especially because it doesn't have added sugar. Tomatoes are a great source of the antioxidant lycopene, vitamin C, potassium, folate and vitamin K.
Plums are a good source of vitamin C, vitamin K, vitamins from B complex, potassium, magnesium and phosphorus.
Beef is abundant in vitamin B12, vitamin B6, niacin, zinc, selenium, iron and phosphorus. Remember to watch your red meat intake and keep it under control.
INGREDIENTS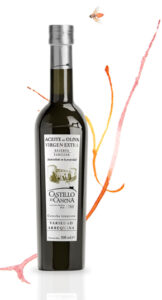 8 Buns (of your choice; long ones)
2-3 Tomatos
5-7 Plums
1-2 Shallots
Extra virgin olive oil: Castillo de Canena Family Reserve Arbequina
To taste – Apple cider vinegar
To taste – Salt
To taste – Truffles (choose the variety depending on the season and availability)
*Beef & Walnut Sausage:
400 g – 14 oz Beef (ground; high quality, from a reliable source)
40 g – 1½ oz Walnuts (ground)
20 g – ¾ oz Create The Super Mousse (for juiciness)
20 g – ¾ oz Flax seed (freshly ground)
Extra virgin olive oil: Castillo de Canena Family Reserve Arbequina
To taste – Parsley (finely chopped)
To taste – Salt
PREPARATION
Heat up a pan with olive oil and caramelize tomatoes and plums together. When caramelized, slowly add a touch of vinegar and season to taste with salt. Incorporate well and when ready blend until smooth.
Tip: My favourite is the "late-season Zwetschge" variety, which is a variety of common purple plum. It's sweet and very rich in flavor. Caramelize the onions.
*Beef & Walnut Sausage:
This hot dog sausage is made in kofta style. In a bowl mix ground beef, walnuts, flax seed, Create The Super Mousse, olive oil, parsley and salt. Mix the ingredients very well with your hand until everything is uniformly
incorporated. Prepare skewers for grilling.
Form the mixture into balls. Place each ball on top of the skewer and then flatten it around into a sausage from.
Use grill pan or an outdoor grill to cook your sausages. Assemble the dish as in the photo or to your liking.