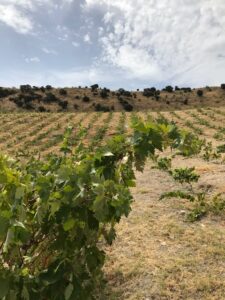 At Castillo de Canena we continue to care for and maintain the Biodiversity in our fields.
A few days ago our winemaker Esther García came to visit us to monitor our small vineyard. The vines of the Tempranillo, Grenache, Petit Verdot varieties and some old pre-phylloxera vines (from the renowned winery Abadia Retuerta) with twisted trunks are developing correctly and are growing between holm oaks and olive groves. The grape clusters are already visible between the leaves, promising a close harvest.
However, it won't be until Autumn 2021 that we will start producing our own wines… but we are already preparing for that happy day!