We share with you a very complete article by our general director, Francisco Vañó, on biodynamics, which has been recently published by the renowned sector magazine ALMACEITE:
Biodynamic Farming: How to grow olive trees the way the Ancient Romans did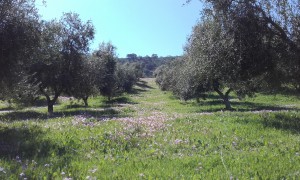 When my sister Rosa and I started the project Castillo de Canena fifteen years ago, we were building on the solid foundation passed on to us by our parents and previous generations of our family. From the beginning we understood that we were, above all, agriculturalists. We had been entrusted with a moral mandate that obliged us to conserve the countryside, take care of it, pamper it, regenerate it and never forget that our property and prosperity all derive from the magnificent olive trees from which we obtain, year in and year out, harvest after harvest, the fruit from which to press extraordinary juices and EVOOs of the highest quality. We had received a special legacy, but in reality it did not belong to us;it had been entrusted to us, and it was our responsibility to leave our children land that was even more rich, more fertile and more biodiverse than what we had received from our elders.
Change of focus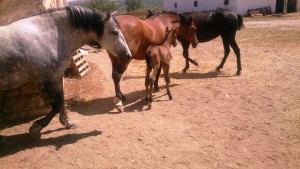 The road to farmland conservation has been, for our company, a long and slow one, marked by ongoing progress. First we had to educate ourselves and learn how to transmit to our team the importance of shifting the focus of our business culture, placing the emphasis on investing in regeneration. It is not easy to stop the forward momentum of a business, let go of excuses and overcomeerroneous agricultural practices that have been repeated year after year over decades. To do so requires environmental sensitivity, reflection upon the future of the planet that we —and future generations—inhabit, and the important role that we farmers play in all this. It can no longer be a matter of simply producing, at any price, an ever-greater quantity of foodstuff for the ever-growing population of the Earth. The challenge must now be to produce food in a way that is healthy, respectful of the environment, and above all, SUSTAINABLE.
In 2005 we beganto implement Integrated Farming systems throughout our farm. This was a first step that helped us learn how to follow protocols and make a rational and logical use of pesticides. It also helped us get used to being inspected and allowing experts from outside our organization dictate our agricultural practices. After that first step, we continued moving towards organic production: we developed ever denser and more mature cover crops, planted experimental orchards with different varieties of olive trees, and explored forms of natural pest control.
Closed farm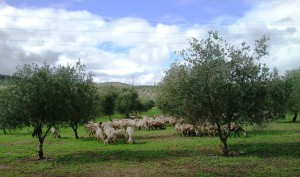 It was in 2010 that we decided to make the leap into biodynamic farming. We were drawn to its conceptual framework: harmony between the activity of man and that of the Earth and the Universe, the influence of the moon and the planets upon the growth and fruiting of our trees, the effectiveness of biodynamic preparations in enriching the fertility of our soil, and the autarchic notion of a "closed farm", in which any and all "byproducts" generated in our agricultural work should be re-used to benefit the same land they came from.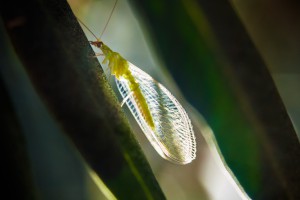 We felt that we should recreate—within our farm—a genuine ecosystem in which our economic activity could coexist in harmony with the natural environment we inhabit. We felt that only if we respected the food chain, encouraging the presence of flora and fauna native to our geographical region, could we regenerate and give life to the land, reducing the impact of pests and achieving good harvests in an ongoing and sustainable way. We went back to being herdsmen, caring for a flock of 600 sheep at the same time as our olive trees. We learned to mix the manure with the waste from the olive mill as well as the leaves and twigs cleaned from the fruit at the harvest, using the resulting compost as the sole fertilizer for our biodynamic olive trees. We went back to maintaining the undergrowth by grazing, seeing the honeycombs fill with the work of the honeybees, and understanding that we are cultivating a garden, or better yet, forming a genuine forest.
Archeo-agriculture
We perceived that biodynamic agriculture was, in essence, "cultivating olive trees as the ancient Romans did", a way of practicing "archeo-agriculture": a return to the past in order to face the future successfully, so that we might confront future challenges with commitment and hope.  It is a way of staking our claim in the health of this gravely ill planet where so many live turned against Nature… one need only take a look around to see all the alarms going off.
In addition to receiving the Demeter certification,in Castillo de Canenawe have certified our Water Footprint and our Carbon Footprint with DNV and we obtained the EPD (Environmental Product Declaration) from the Swedish organization Environtech. We have made significant investments to assure that most of the energy we consume comes from renewable sources, and we dedicate much of the biomass generated by pruning to fuelling clean electricity plants. We have reforested our property with native Iberian trees and have replanted hundreds of bushes, shrubs and aromatic herbs.
We have built artificial nests and—in accord with guidelines set by the organization SEO-Birdlife—we have reintroduced birds into our area. We have regenerated wetlands and created "islands of life", making the expression "Living Olive Groves" a reality. One of the results of this is that species of insects, reptiles, birds and mammals that had disappeared over half a century ago have returned to our land, and our soil is gaining in fertility and organic material. But the good news is that, at Castillo de Canena, we have more proposals and will continue forward in the thrilling process of regenerating the environment around us.
Consumers have become more and more strict and demanding, and are certainly more aware of the social responsibility policies adopted by companies. It is no longer enough to produce EVOOs of exceptional organoleptic and sensorial quality, beautifully bottled and packaged with utmost care. Our clients value the intangible virtues that a company can offer, among these, the company's commitment to conserving Nature and scrupulously respecting the environment. Both of these are extremely important in making a company stand out.