Our carbolivar project was part of the European Union congress of Geoscience held in Vienna, one of the largest scientific congresses in Europe nowadays.
Carbolivar was presented by the scientist Sara Marañón from the University of Granada, which leads this project in our farm. During the presentation, Sara Marañon highlighted the importance of respecting the natural vegetation cover in the cultivation of the olive tree for the purposes of soil respiration, as has been observed in recent years of research in our olive grove.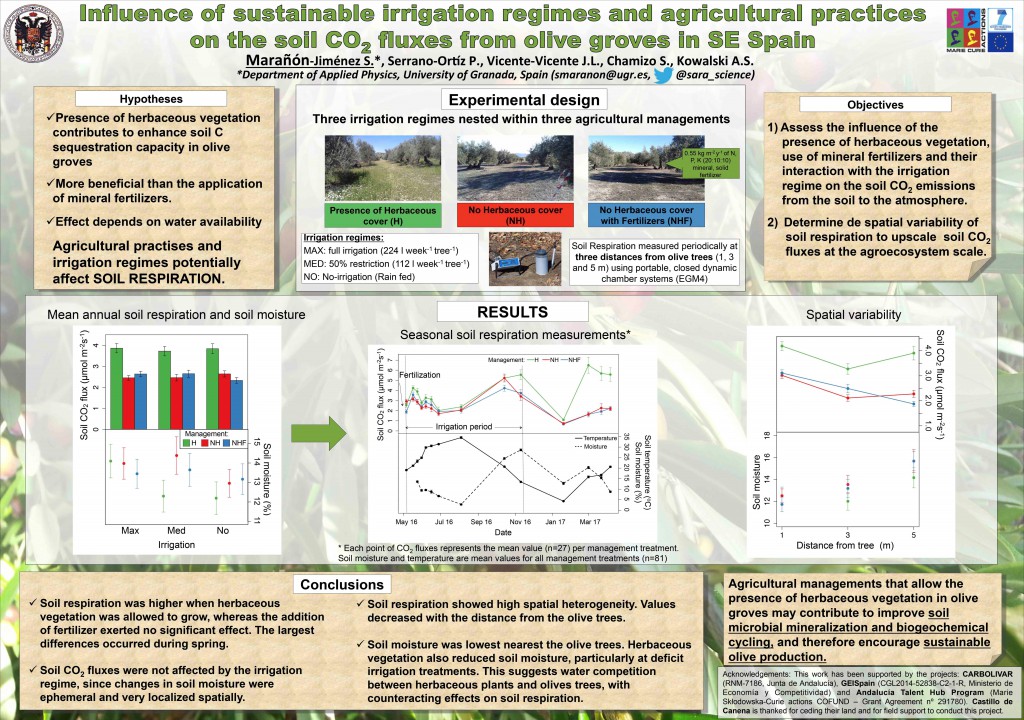 As you know, Carbolivar is the project we are developing since 2014 and in which we measure by sophisticated instruments, the capacity of our olive groves to fix CO2 and other greenhouse gases.
In this link you can access to more information on the collaboration of Castillo de Canena with the University of Granada to analyze the role of the vegetal cover of the olive grove in the reduction of CO2 in the atmosphere.
We keep working for the sustainability and the environment!