We start this menu with a healthy dish we have made with Long Green Vegetables for a Green Year and Good Harvest. We are going to serve it with Early Royal extra virgin olive oil mayonnaise.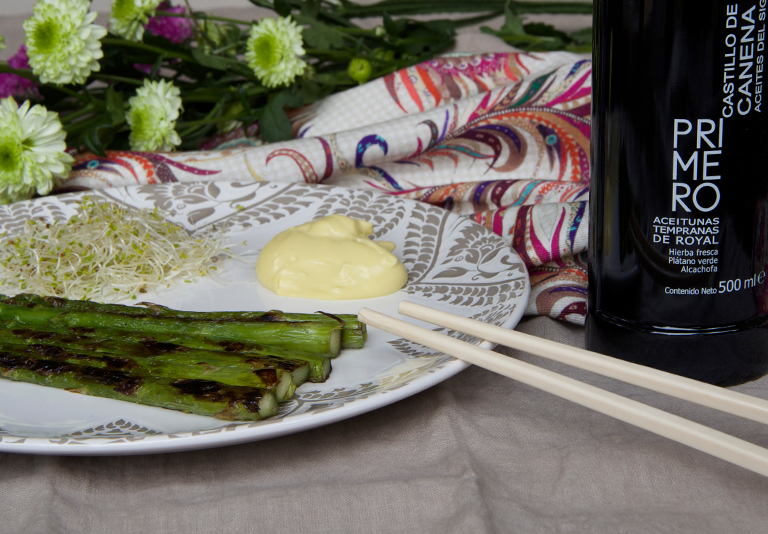 Ingredients
Green asparagus
1 egg
Castillo de Canena Early Royal EVOO
Lime juice
Salt to taste
Preparation
We grilled asparagus until cooked.
For the mayonnaise:
We put in a tight container yolk of an egg, juice of one lime and Royal Early Extra Virgin Olive Oil , careful not to break the yolk.
With mixer, first we beat the yolks and let his arm up slowly until the mixture emulsifies. Finally we put a pinch of salt, if we estimate it took.
Look at the menu for the entire Chinese New Year!
February 2016