We are already producing the new compost and applying last year one to our field. As you know, this is one of the basic and mandatory measures to produce our Biodynamic EVOO with DEMETER  certification .
Also, this practice helps to reduce emissions of greenhouse gases … and the same last year began to bear results as we reduced these gases by almost 30% !! As you can see there are several advantages to produce and use our own compost as exclusive fertilizer .
Here some pictures of how it actually does, on the one hand production and on the other, being spread on the farm …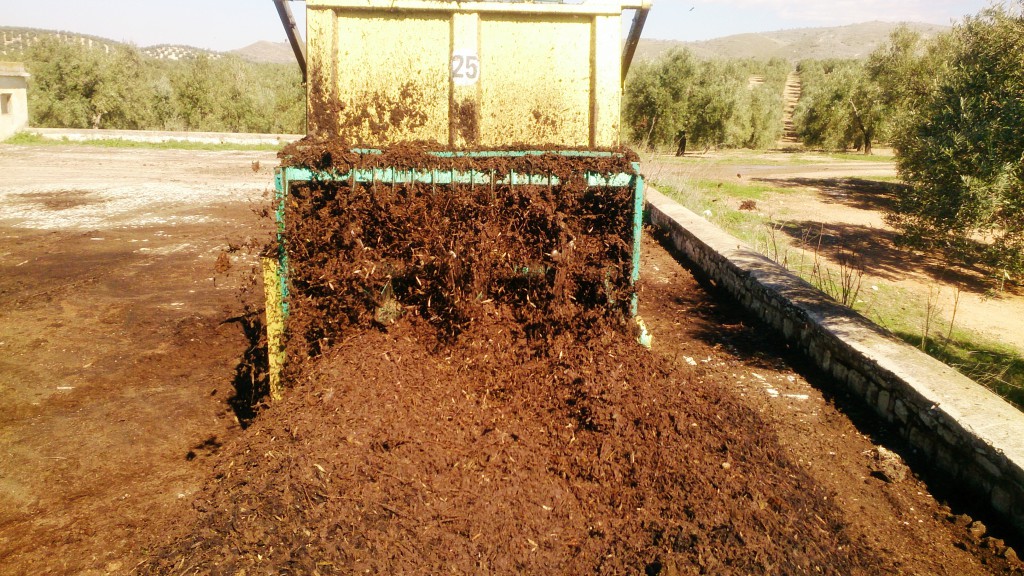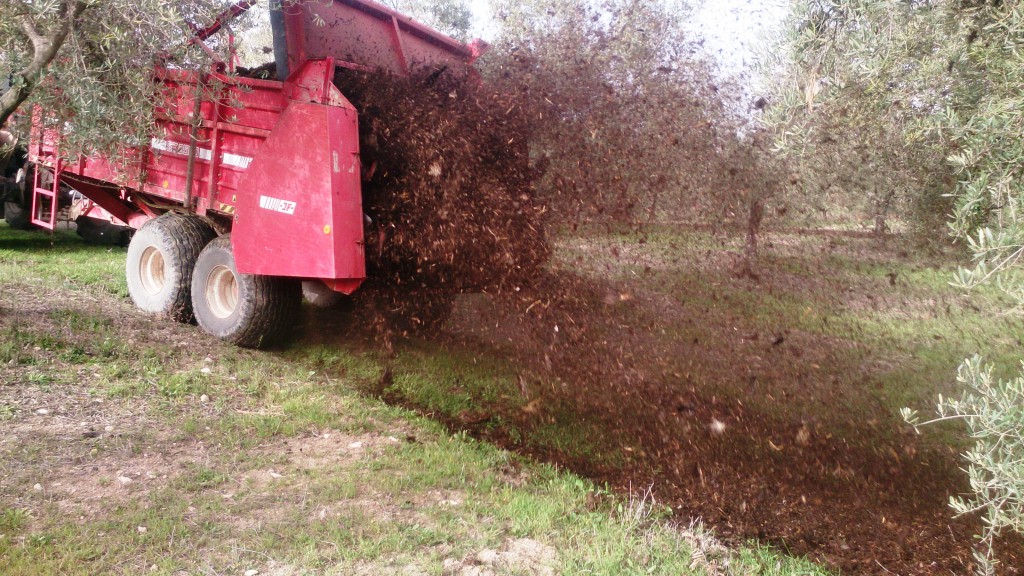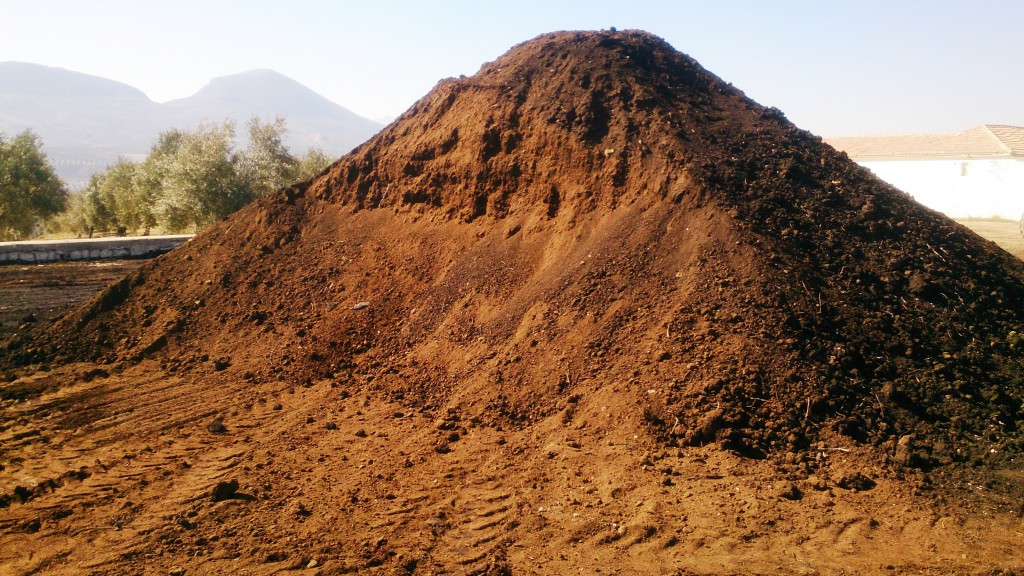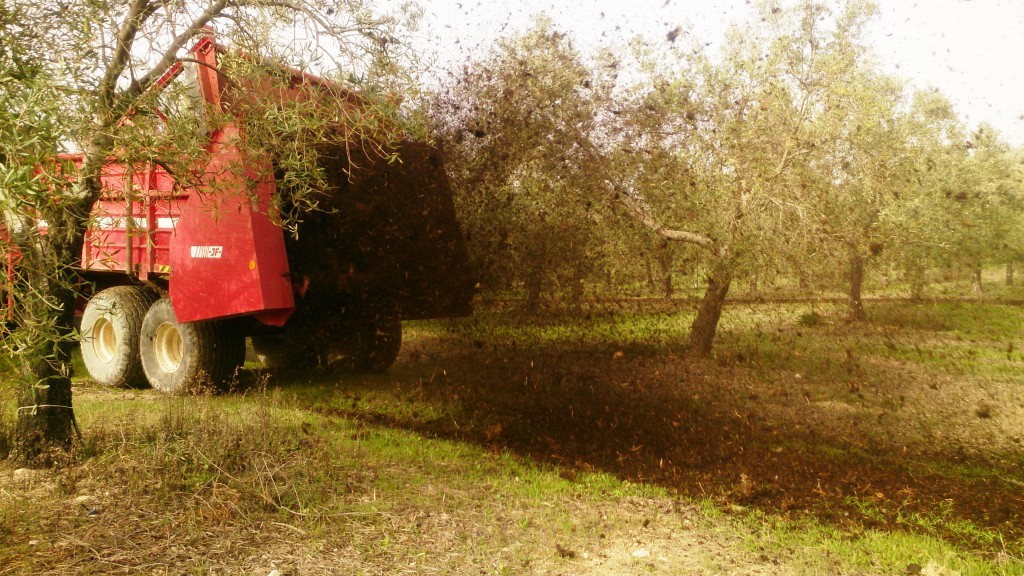 You know that this is not the only measure that we carry out in the field, we always work for sustainability … other examples of this are our reforestation plan (just a few days ago we planted 300 walnut trees!), the measurement towers we have installed, the Carbolivar project we are developing with the University of Granada.
We also consider very important to share this knowledge with other industry professionals because it is in developing our industry and our region. So today, after the conference of our CEO, Francisco Vañó in GEOLIT (Jaén) where the first data produced by the Carbolivar project will be shared , attendees accompany an open day at our farm!
Thank you very much for your support!
March 2016