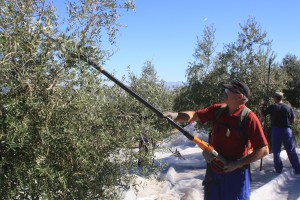 Within a few days we will begin to collect the new crop! Early harvest doesn't mean that the earlier we harvest, the better harvest we'll have. In Castillo de Canena we study scientifically different parameters throughout all the year just to pick the best fruits at the best moment, in order to obtain the best quality of our EVOO.
For several years, we have been researching more than 10 physico-chemical & organoleptic parameters of each terroir in our farm in order to know scientifically later which will be the best fruits for producing our EVOO (we work with Precision Agriculture ). By studying these parameters, we can determine when is the best moment to start harvesting because, as you know, that moment is different in each terroir, and knowing this date is essential for achieving a premium extra virgin olive oil.
Each terroir of our land has its own climatic and physicochemical characteristics.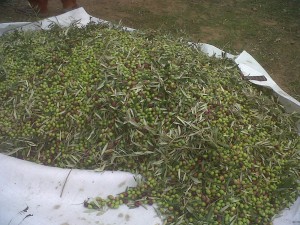 Therefore, in Castillo de Canena we analyze each payment separately to be able to determine the optimal moment to start harvesting in each one. Our goal is to achieve excellence in our EVOO, it means, to achieve premium extra virgin olive oil (an EVOO which keeps perfectly all their organoleptic characteristics). It is therefore essential to understand the state of the olive & the olive tree of each terroir and at each moment, in order to decide when is the most optimal date of collection. As you can see, there is a thorough research study that we develop year after year, just to determine which day we will begin to collect!
Want to know more about our Precision Agriculture?
September 2015