We have won the Food of Spain Award for Organic Production!
Each year the Ministry of Agriculture and Fisheries, Food and Environment recognizes the work of companies and professionals who stand out for offering quality food, as well as their contribution to the development of the Spanish food sector in a sustainable and efficient way.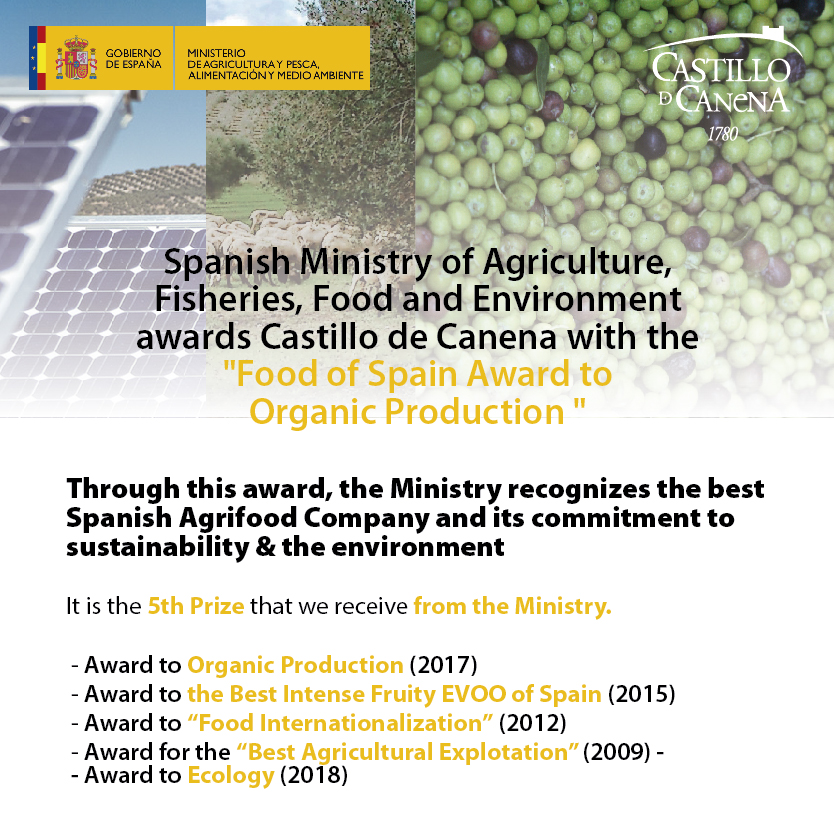 We are very proud of being awarded once again with such a prestigious award as it is Food Prize of Spain, it is the fourth time that Castillo de Canena receives this award from the Ministry!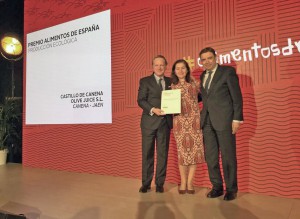 In addition, in the award we have received on this occasion, it is a recognition of the non-exclusive organic production of oils, but at a global level of all agri-food products in Spain. Among some of the measures that we are carrying out that have made this recognition possible, are:
This is the list of our Food of Spain Awards:
Food Award of Spain for Organic Production (2018)
Food of Spain Award for the Best Intense Fruity Green Oil of Spain (2016)
Food of Spain Award to the "Food Internationalization" (2013)
Food Award of Spain for the "Best Agricultural Explotation" (2009)
Thank you very much for your support!