Category "SPECIAL AWARD"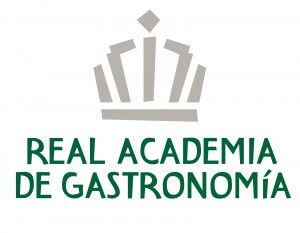 We are among the finalists of the XLI edition of the National Awards of Gastronomy! These awards recognize the trajectory and labor of the best professionals in the world of gastronomy nationwide.
The jury is formed by the  Royal Academy of Gastronomy, the  Cofradia de la Buena Mesa and the presidents of the different Autonomous Academies of Gastronomy.
So, because it is a very special prize and because it counts with such a professional jury; for these two reasons, just the fact of being finalists is a great satisfaction for us !!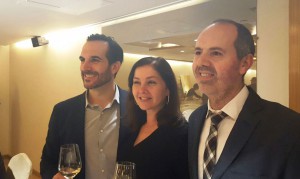 In the photo, chef Mario Sandoval (two Michelin stars), finalist of the awards and also a great friend who trust our EVOO for his wonderful cuisine; with Rosa Vañó, Castillo de Canena Commercial Manager and the superb journalist Juan Carlos de Fuera de Serie. They all attended to the gala awards ceremony.
Here we share the official finalists list for this year:
BEST HEAD CHEF: Eneko Atxa (Azurmendi), Ricard Camarena (Ricard Camarena), Ramon Freixa (Ramón Freixa) and Ricardo Sanz (Kabuki).
BEST DIRECTOR OF ROOM: Kontxi Beobide (Arzak), Mónica Fernández (99 Sushi Bar) and Juan Diego Sandoval (Coque).
BEST SOMMELIER: Guillermo Cruz (Mugaritz), Silvia García (Kabuki), Maria Jose Jurado (Piñera), Agustí Peris (Etxebarri) and Juan Ruiz Henestrosa (Aponiente).
BEST JOURNALISM: Javier Antoja, Marta Fernandez and Carlos Herrera Guadaño.
HEALTHY CUISINE (Personality): Marta Garaulet (Professor of Physiology and Physiological Bases of Nutrition at the University of Murcia), Dr. Fernando Fombellida (author of "Cooking to live") and Emilio Martínez de Victoria (Professor of Physiology at the University of Granada).
HEALTHY CUISINE (Institution): Federation of Chefs and Confectioners of Spain (Facyre), Foundation for Research and Nutrition Wine (FIVIN) and Spanish Heart Foundation.
PERIODICAL BEST PAPER: Argi magazines (Agro Castilla y Leon) and Tapas (Spainmedia).
BEST DIGITAL PERIODIC PUBLICATION: Apicius, Gastroeconomy, GastroNotas Capel & Salsa de Chiles.
SPECIAL AWARD: Castillo de Canena, Juan Echanove and Brand Spain.
LIFETIME AWARD: Lucio Blázquez (Casa Lucio), Abraham Garcia (Viridiana) and Maria Clara Gonzalez de Amezúa (Alambique).
Congratulations to all candidates!
April 2016