A perfect plan for the weekend is to visit the Garcia de la Navarra restaurant in Madrid where the attentions of Luis and Pedro will leave you wanting to come back!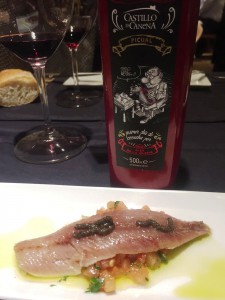 Pedro Garcia de la Navarra will surprise you with an exquisite cuisine, while Luis García de Navarra will put at your disposal the perfect wine for enjoying the evening.
We share with you the spectacular smoked sardine with our  First Day of Harvest Picual extra virgin olive oil and seasonal tomatoes.
Don't miss it!