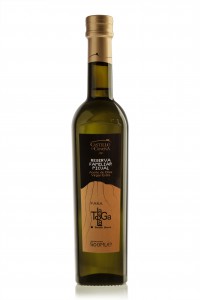 Castillo de Canena makes these special editions for the best chefs in the world
Now the prestigious restaurant "La Tegala" by chef Germán Blanco,  has its own edition of Family Reserve Picual, with a label that represents the Timanfaya National Park (Lanzarote, Spain).
Castillo de Canena have been chosen as the best olive-growing company in the world, according to the Guide Flos Olei and Family Reserve Picual extra virgin olive oil leads the ranking of the best olive oils in five continents.
La Tegala restaurant by chef Germán Blanco is located in the town of Tias, in the center of Lanzarote island. Castillo de Canena has developed a special bottle for this restaurant. It's Family Reserve Picual EVOO, whose label represents the National Park Timanfaya (Lanzarote).
Chef Germán Blanco, who was selected as best chef of the Canary Islands in 2015, said he wanted a sober and simple design with few elements, like his dishes are, fully defined within an essentialist kitchen, seasonal and closely linked to the territory.
Germán Blanco explains: "For us the
Castillo de Canena oils are much more than just 

an ingredient

in the kitchen, we highlight its high quality in their different varieties: Picual, Arbequina and Royal.
We use them in their purest form, to accompany the artisan breads that we offer in 
the start
menu. In addition, we use them for dressings, vinaigrettes and emulsions, among many other things. "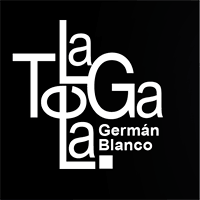 Meanwhile, Rosa Vañó,  commercial director and co-owner of Castillo de Canena, said: "For us it is a great honor to work with one of the most renowned Canary chefs, we learn a lot

and of course we enjoy the

way Germán uses our oils. At the same time, it's always a pleasure to come to Lanzarote. "
Check out our special editions for some of the best chefs in the world: Dani García (Marbella & Madrid), Paco Roncero (Terraza del Casino Madrid, Sublimotion Ibiza & VO Colombia), Óscar Velasco (Santceloni Madrid), Javier Aranda (La Cabra Madrid), Orjan Johannessen, Jeremy Cayron…