Our commercial director Rosa Vañó will take part in the International Olive Oil Seminar given by IRTA (Research and Technology, Food & Agriculture), to be held on March 19-23.
This course focuses on the training of people in critical quality evaluation of different olive oils for commercial purposes. The objective is to increase the capacity to detect fake oils, identify the incorrect labeling and highlight the useful information required for a good characterization of EVOO.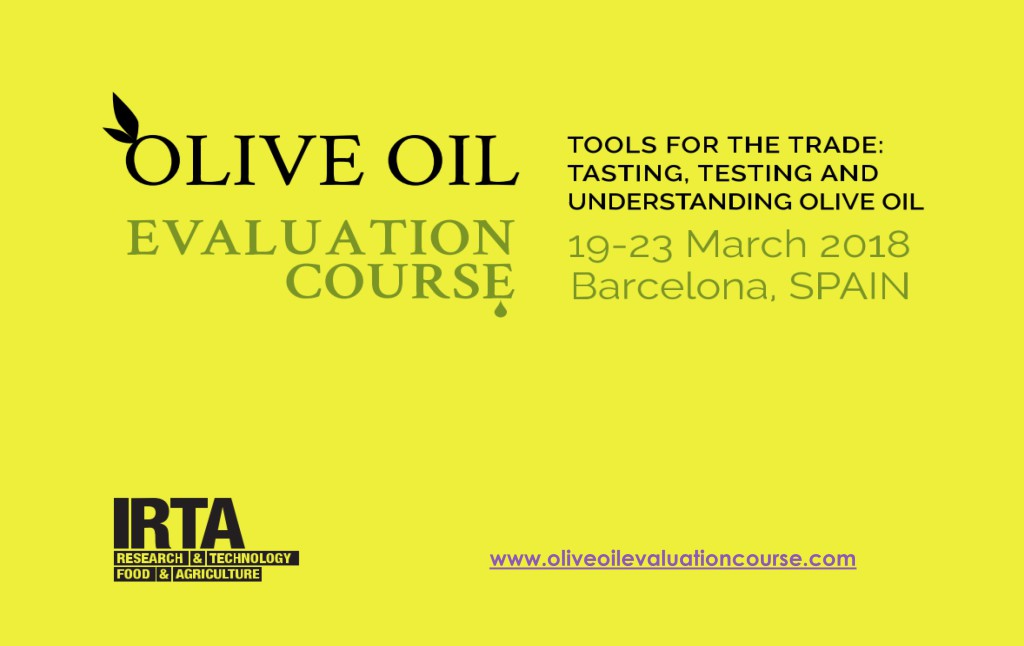 Among the features of the seminar are:
Alternating explanations and tasting sessions
Daily round tables with assistants for comments and discussion
Five days (35 h)
All classes in English
Each attendee will receive a set of reference samples of olive oil defects
We encourage you to participate! It will be very interesting!