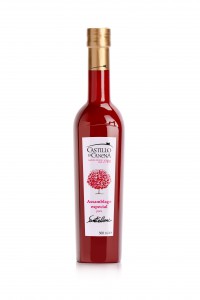 This week (26-28th May) the "Fiesta Spain" will take place at the different selected Prince hotels Tokyo (Japan). Their restaurants will refer to the Spanish gastronomy through through different lunch and dinners.
We want to highlight the restaurant Brise Verte, on the 33rd floor of the hotel Prince Park Tower Tokyo where chef Oscar Velasco (from Santceloni restaurant in Madrid, two Michelin stars) will serve a incredible menu with the special edition of our EVOO that we prepare exclusively for him!
During 3 nights Japan will enjoy the unique creations of Oscar Velasco with our extra virgin olive oil!
May 2016