Our Arbequino smoked oil, a recently SOFI award winner in the New York Fancy Food, appears in the German blog Oligarto.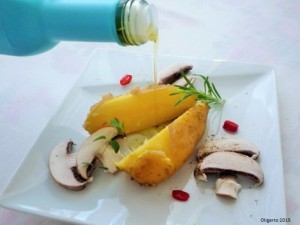 This site highlights the olive tradition of Castillo de Canena and its commitment to innovation with the XXI Century Oils line. Specifically, they recommend our Arbequino smoked oil to finish grilled meats and as an excellent solution for vegetarians and vegans, thanks to smoky notes that can be given to these dishes.
In this link you can read the whole news. Thanks Oligarto !
August 2015