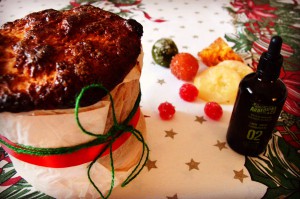 This year we'll celebrate the Epiphany with this delicious homemade panettone that we have made with butter but also with extra virgin olive oil … even more! With Arbequina & Co (99.5% Arbequina extra virgin olive oil + essential natural oils of different flowers, fruits and plants) You will feel its charming touch!
INGREDIENTS
FIRST DOUGH (poolish): 250 g plain flour, 25 g fresh yeast of bakery, 200 ml water (room temperature)
SECOND DOUGH: the previous dough that we made, 500 g plain flour, 25 g fresh yeast of bakery, 150 g sucar, 100 g butter (room temperature), Arbequina & Co 02 olive oil, 2 eggs and 2 egg yolks, 100 ml milk, salt, chocolate and/or candied fruits in small pieces.
PROCESS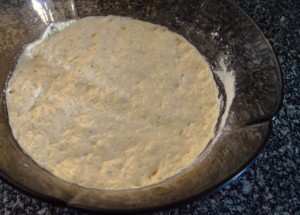 ELABORATION OF THE FIRST DOUGH. Mix the ingredients, cover with a transparent film and let stand at least 3h at room temperature. It will be perfect if it stays the whole day at rest. It will double its volume, so we advise you to put it in a containerlarge and deep enough.
NOW THE PANETTONE …
The next day, we will mix all the ingredients of the second dough except the poolish and the candied fruits and / or chocolate. It will be great if you can help yourself with a kneader. When the ingredients are well mixed, add the poolish (first dough) and mix well.
The resulting dough should be soft and easily detached from the hands. Depending on the type of flour, you will need more or less milk.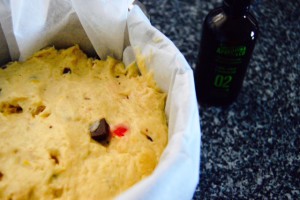 Finally, add the chocolate chips and candied fruits in small pieces. Knead well by hand, so that they will be properly integrated into the dough, and not just at one point.
Cover the mold with baking paper. If you do not have a panettone mold, you can use a casserole or can. Fill the mold to less than half. Let stand at room temperature until doubled.
Paint with some egg and sprinkle some sugar on top. Bake at 200 ° C for about 40 minutes (depends on panettone size and your oven).
You will notice that this is a very special panettone, thanks to the different touch of our olive oil Arbequina & Co 02 (our classic extra virgin olive oil Arbequina with natural essential oils of lemon, fennel and mint).
Enjoy this magical Epiphany Night!