Interview with our CEO, Francisco Vañó:
What does sustainability mean for Castillo de Canena?
We envisage sustainability as a philosophy of life, a way of connecting with nature and with the surroundings where we carry out all of our work. Technically, sustainability means using natural resources in such a way that they can renew themselves, but we feel that that definition is inadequate. We aspire to so much more. By constantly putting into practice actions to improve the habitat that surrounds us, we are making it more habitable and healthier, more biodiverse. For example, we have turned our land into a veritable living ecosystem, where the soil is regenerated, and its fertility is stimulated.
How do you put sustainability and social responsibility policies into practice?
Our view is that any action in this regard that is taken at Castillo de Canena must be validated externally and monitored by independent agents. Today, sustainability policies and CSR policies are 'in', and many companies use and abuse this term to such an extent that they just become empty words. That is not our case at all.
When it came to having our Carbon and Water Footprints certified by an external entity, Castillo de Canena was a pioneer. We also blazed a trail in our sector when we were audited for the first certified European CSR standard (SGE-21); we did so again when we joined the United Nations Global Compact by agreeing to adhere to their principles, as well as contributing to achieving the wider sustainable development goals set out in the 2030 Agenda.
What is the greatest innovation you've applied with regard to this?
We are delighted with the recent publication of our first Progress Report and CSR Report for 2019. It goes into great detail and explains the commitment we have with all our stakeholders. It also sets out the various actions we are undertaking to improve in the economic, social, and environmental spheres, and this starts with the deep-rooted involvement of the Management, which has conveyed to all the Group's work teams its enthusiasm and, above all, its aim to continue improving day after day.
How do you take care of the community with which you work?
First of all, we cannot forget our roots. We are located in Jaén, our family is from here and we are firmly committed to – and inseparable from – this land and the society that lives here. We believe in these people, and taking into consideration that this is one of the provinces hardest hit by this crisis, we are trying to stimulate local jobs, hiring suppliers from around here, collaborating with social entities and NGOs in the province, increasing people's income and trying to stop the depopulation of Jaén's towns and villages.
With this in mind, what is your greatest concern?
What worries us is that Jaén is still a little-known province despite the fact that it has extraordinary places steeped in history and art, landscapes and places of natural beauty, and a wonderful culinary culture. Aside from the fact that all of Castillo de Canena's EVOOs proudly show where they are from, we make an effort to share the Castillo de Canena experience with our clients, distributors, importers, chefs we work with, journalists, opinion makers and any other collective linked to this activity, inviting them to visit us and truly get to know this fabulous land and its environment.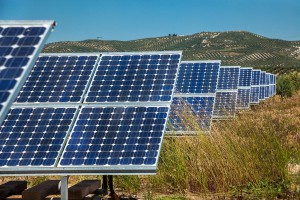 What are your sustainable development goals (SDGs) for the coming years?
Due to the nature of our activity, the SDGs with which our organisation systematically works are those related to Health and Well-being (we produce natural oils that are wholesome and healthy), Industry, Innovation and Infrastructure (we seek excellence in our processes via Research and Innovation), Responsible Production and Consumption, and Life on Land (our aim is to strike a balance between economic development and sustainable development). The Group's business vision is to continue increasing our contribution to these four SDGs yet without forgetting that our other actions and projects are impacted by the other 13 and are in line with our CSR strategy.
What legacy are you hoping to leave for future generations?
We have a very strong moral commitment and feel a clear responsibility when it comes to future generations. We believe that economic growth must strike a balance with the social and environmental spheres and, of course, ensure that the needs and expectations of today's generation do not jeopardise this future. In our opinion, this is the wisest way of passing on to our children a world that is a little better than the one we inherited from our parents.