Today is the 10th anniversay of the Fernando Alonso's first title!!And we want to show you how looks the First Day of Harvest bottle that he designed for us.
And this year we'll launch our 10th edition of First Day of Harvest EVOO… it'll be a great surprise!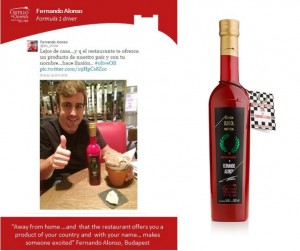 Many thanks Fernando! You are a champion!!
September 2015