* This dish is inspired by the traditional Pasta ca'Muddica, which is typical for South Italy, especially Sicily. The charm of this dish lies in the essential simplicity of the ingredients and the preparation. It can be enjoyed both for such and dinner.
Semolina is a flour rich in fiber, selenium, iron and vitamin B complex. Compared to white flour, it is digested and absorbed in the stomach and intestines at a slower rate.
Anchovies are rich in omega 3 fatty acids, they are a good source of thiamin, riboflavin, niacin, folate, vitamin C, B12, B6, A, E, and K, as well as calcium, iron, magnesium, phosphorus, potassium, sodium, and zinc.
Sun-dried tomatoes are a concentrated source of nutrients. They provide vitamins C and K, iron, and lycopene.
INGREDIENTS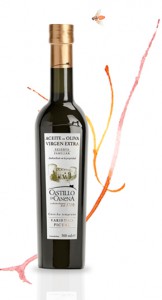 20 g = ¾ oz Anchovies
40 g = 1½ oz Sun dried tomatoes
20 g = ¾ oz Capers
20 g = ¾ oz Black olives
40 g = 1½ oz Bread crumbs
40 g = 1½ oz Parsley
40 g = 1½ oz Parmiggiano Reggiano / Pecorino Romano (optional; a request to include a dish with cheese)
To taste – Chili (fresh or dried)
To taste – Lemon juice
To taste – Extra virgin olive oil: Castillo de Canena Family Reserve Picual
To taste – Salt
*Nero di Seppia Spaghetti:
3 Eggs
20 g = ¾ oz Squid ink (nero di seppia)
500 g = 17¾ oz Semolina flour
50 g = ½ cup Cricket flour (optional)
Tip: I recommend to at least double the amount of ingredients, so you can freeze the rest of
the pasta for later.
Tip: Alternatively you can buy a good quality artisanal spaghetti al nero di seppia. Preferably
buy the pasta trafilata al bronzo – the traditional bronze wire-drawn pasta; it creates a micro
porous surface of the pasta, which absorbs the condiments better.
PREPARATION
Nero di Seppia Spaghetti:
To make my spaghetti I used the Swedlinghouse Pasta Machine Model PF-2,5, which is perfect for both home and professional use. Combine the semolina, eggs and squid ink in the machine and let it mix the dough for about 10 min.
When ready the dough should feel like wet soil and have a pebble like consistency. Proceed to extrude the pasta, carefully cutting it to the desired length. Blend sun dried tomatoes, anchovies, black olives & half of the capers together until obtaining a uniform and roughly smooth consistency. Place the mix in a large bowl.
Add olive oil, parmesan cheese, parsley, chili pepper and the rest of the capers. Mix well Add the spaghetti and mix very well to distribute all the flavors. Place the pasta on a plate, drizzle with lemon juice and top with breadcrumbs.
Assemble the dish as in the photo or to your liking.