Willy Faber, born in Münich in 1958, never thought that he was going to lead one of the most important editorial of gastronomy in Germany. After his studies and several jobs, it was by chance, talking with a bartender and two friends, when he realized that Bavaria needed a magazine with local news, but also with worldwide gastronomic trends and news.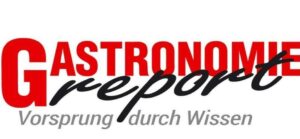 This is how "Gastronomie Report" was  born in 1993 with the aim of providing innovative concepts and of promoting sells in gastronomy in Bavaria. All in all "progress through knowledge". Nowadays "Gastronomie Report" is a model in the editorial world of gastronomy in Germany.
Willy Faber, apart from being the founder and editor of "Gastronomie Report", he is the promoter of many projects inside the gastronomic world. Some of them are " Restaurant der Zukunft"magazine and the bianual congress where trends, ideas and a contest in collaboration with gastronomic academies from Germany and around the world take place. Moreover, he is co-founder of the "Leaders Club" where leaders of German gastronomy meet.
Willy Faber, passionate about wine, good food and culinary pleasure has met in Castillo de Canena Extra Virgin Olive Oils the quality and innovation that he has always looked for.
We wait for you in Canena in the near future!