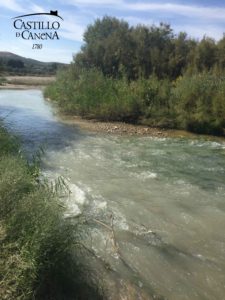 Few days ago we received the excellent news that the CDTI has finally authorized the BIOFEROLIVA project, an acronym for "STRATEGIES FOR OLIVE FERTILIZATION BASED ON CIRCULAR ECONOMY. DEVELOPMENT OF ADVANCED FERTILIZERS FROM OLIVE DERIVATIVE PRODUCTS AND MICROBIAL BIOSTIMULANTS". The objective we are looking for is to develop a new generation of 100% natural fertilizers, enriched from by-products derived from the olive oil production (basically pruning rests) and determine their beneficial nutritional action from the agronomic standpoint of the trees, but also their effects on the final quality of the olive oils.
This explained system, would consist in the pyrolysis of the biomass obtained (organic matter is chemically decomposed by heating it at high temperatures in the absence of oxygen) and to this resulting material (similar to crushed charcoal) will add certain microbial biostimulants to help the better absorption of the nutrients by the olive trees. As you can see, it is a sustainable, natural, ecological, cheap, practically unlimited fertilizer, that fits perfectly into the sphere of the circular economy and the bioeconomy.
We are going to carry out this Project with the University of León (Research Group of Chemical, Environmental and Bioprocess Engineering (IQIMAB); and the University of Jaén through the Polytechnic School of Linares, being involved its Department of Chemical, Environmental and Materials Engineering (Research Group TEP-222).
Of this, 644,407 euros have been approved, of which 482,403 euros are financed by the CDTI.
This aid is co-financed by the European Regional Development Fund (ERDF) through Spain's Pluri-regional Operational Programme.
We are very happy with the authorization of this project that make our company to be revalidated again as an INNOVATIVE SME. As you may know, the CDTI is extremely strict regarding the authorization of new projects! They analyse the participants very carefully from a technical point of view (human teams, training, background, professionalism, compliance with protocols, etc.), and also from a financial and solvency point of view.