The excellence of our extra virgin olive oils starts from the collection, we tests in our farm in which zone and optimal time of maturation we can get the best olive juices.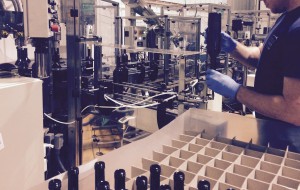 We take the harvested olives to our mill on a maximum time of 3 hours and by mechanical procedures, they are milled in cold with great care using the most advanced and modern technology.
Once we have our EVOO, we keep it in stainless steel tanks in an inert atmosphere (with nitrogen) and controlled temperature. In this video you can see exactly how we do it!
Also, we bottle our EVOO one by one, only on demand, injecting nitrogen in each of them to preserve the tasting notes and aromas in perfect conditions!!