We have already installed the 2 towers of the project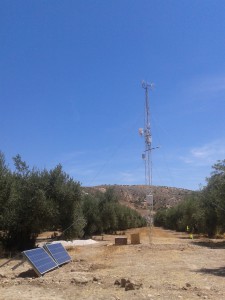 Carbolivar project, carried out by experts from the University of Cordoba and the University of Jaen, will lasts 4 years and aims to measure the ability of the vegetation cover of our olive groves to fix CO2 and other greenhouse greenhouse  by sophisticated instruments.
It has been delimited 2 plots, one of them is allowed to spontaneously growing of natural flora, while in the other, herbicides that prevent grass from developing normally are applied. Instruments set in the two installed towers, are continuously measuring winds and analyzing its composition.
Once the experiment is finished, we will obtain scientifically data of the vegetation cover's sink effect and the gases which causes warming of the planet & its influence in reducing the carbon footprint 🙂 🙂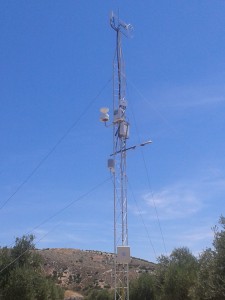 July 2014