Yesterday we had the great fortune of having a spectacular dinner paired with our EVOO in La Alacena Oretana (Valdepeñas, Ciudad Real, Spain).
All the guests were delighted because of the perfect harmony between the different dishes with our olive oils.
We must share with you some photos of their creations!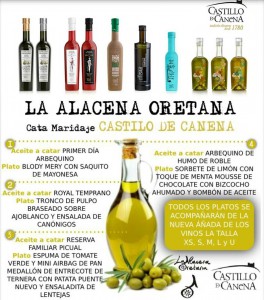 February 2015