We will finish the trip in the origins of America …
nothing better than transporting us to the real cocoa plantations!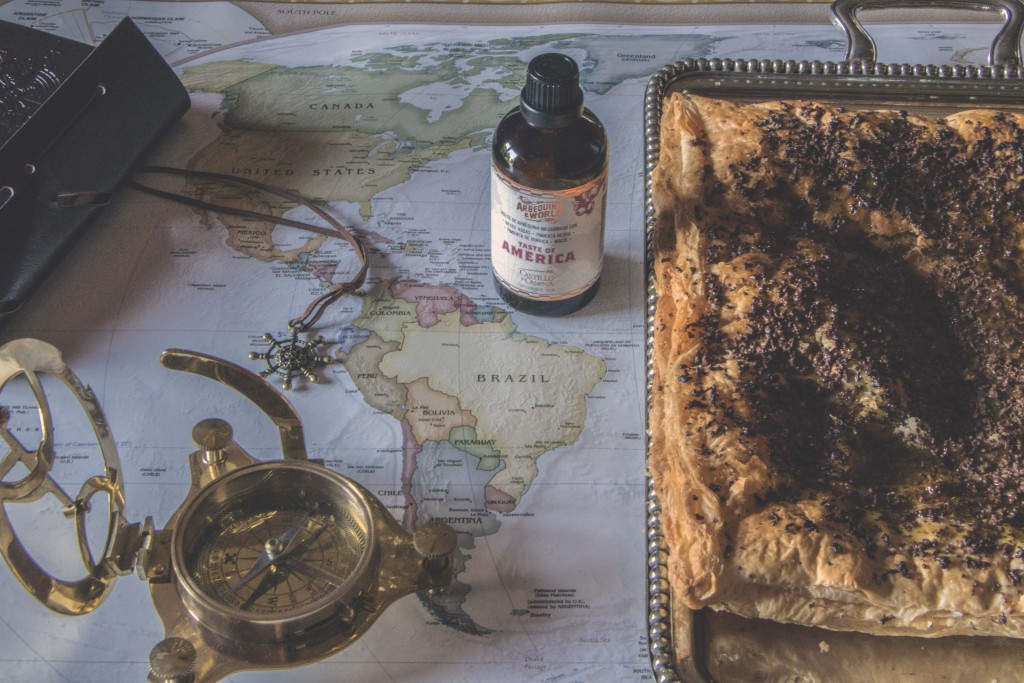 INGREDIENTS
Square puff pastry sheet
Turron: Chocolate nougat with puffed rice
Arbequina & World America (99.5% Extra Virgin Olive Oil Arbequina Castillo de Canena + Spices Pink berries, black pepper, allspice and mace.)
PREPARATION
Place the puff pastry sheet on an oven rack, chop several times with a fork over the entire surface and cook according to the instructions on the package.
A few minutes before it has been baked, we will savor and sprinkle previously grated chocolate nougat. Return to the oven until it rises completely.
When we take it out, sprinkle more chocolate nougat again.
We will make this coca have an even more unique aroma and flavor thanks to our Arbequina & World América olive oil … a unique dessert for a very special moment!
Let's complete the trip! See all Christmas recipes with Arbequina & World