Appetizers from Flandes, Belgium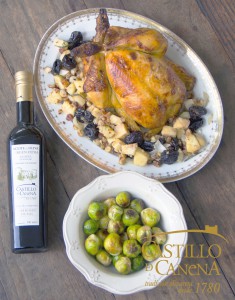 Ingredients
1 kg Brussels Sprouts
Castillo de Canena Family Reserve Picual EVOO
Brown Sugar
Salt and pepper
Preparation
Stir fry the brussels sprouts with Brown sugar. Don´t boil them in order to compensate its bitterness. Use Castillo de Canena Family Reserve Picual EVOO in order to avoid vegetables get sticked to the pan.
Cook them until tender (Prick with a fork in to one of them to be sure that they are tender).
When they are cooked add a cup of Brown sugar on the top of the sprouts. Remove the pan to the fire when the sugar is caramelized.
December 2014