We are very happy to share with you that we have been awarded in the 100th edition of the One Hundred Origin Awards that the Origen magazine delivers each year. We have received the  #100por100ORIGEN Award for the Best Producer!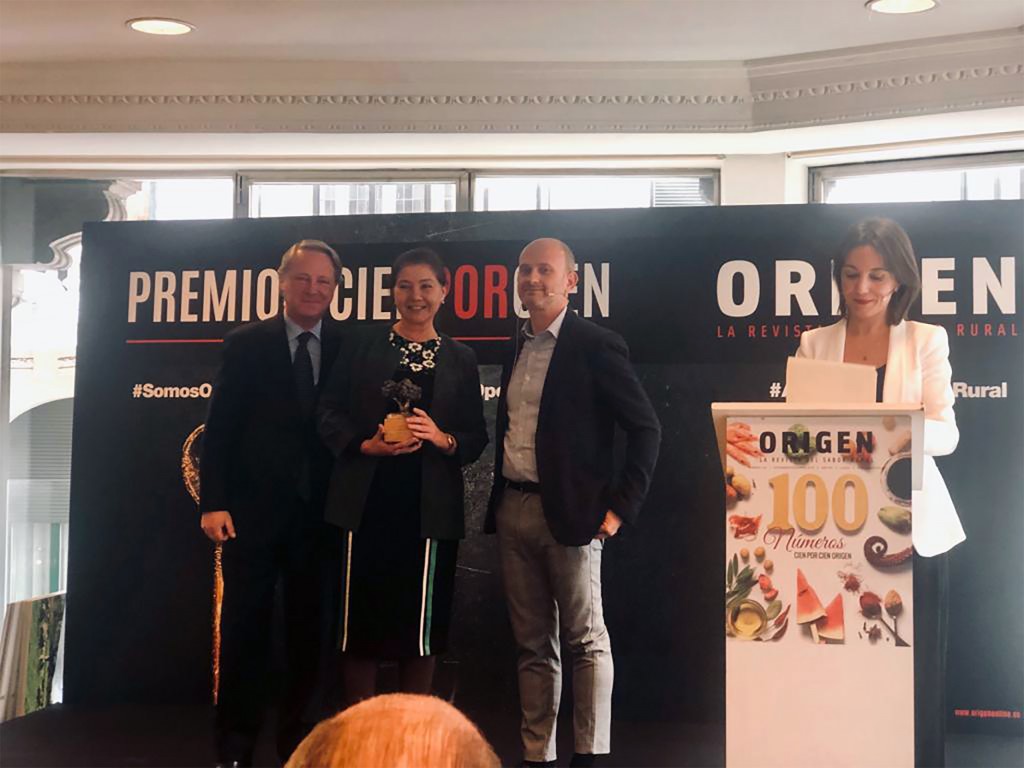 Our directors Rosa Vañó and Francisco Vañó have collected the award in a ceremony that was held on December 3 in Madrid, where there was also a debate on "Food Trends" with the participation of professionals such as: José Miguel Herrero, General Director of the Food Industry of MAPAMA; Belén Barrero, Sociologist and Director of 40dB; and Eugenio Occhialini, President of Eumedia and Director of Origin.
Once again we thank you for your support and your confidence in us! Thank you!