Christmas can also be a tropical ones….
Travelling to have Christmas at the Caribbean!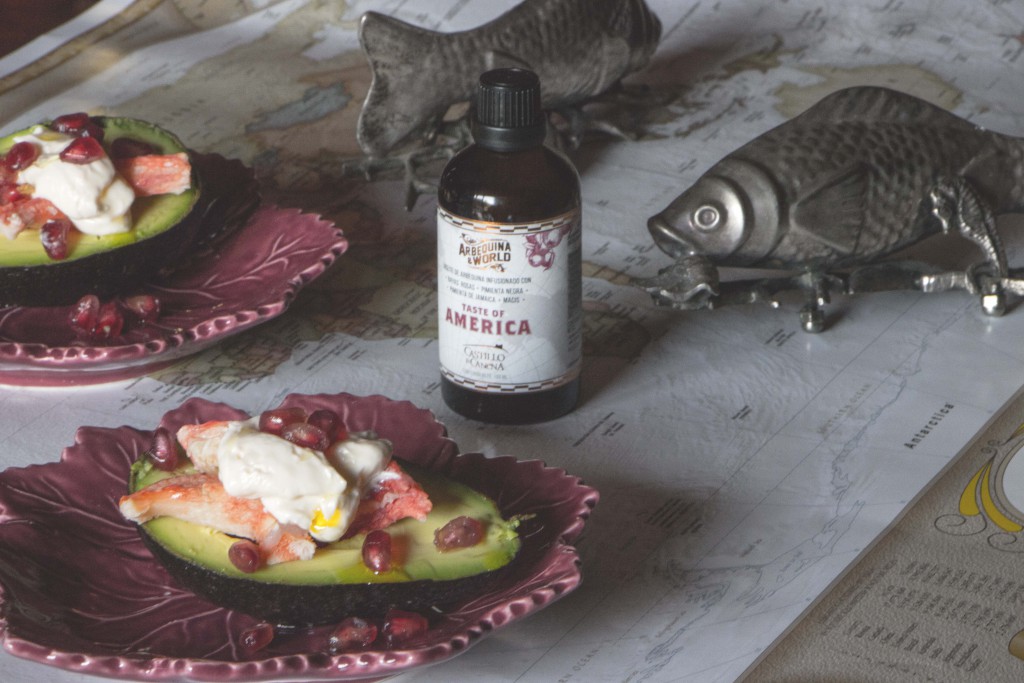 INGREDIENTS
400 g of chatka (Russian king crab) can be frozen or canned
2 avocados
For the mayonnaise: 1 egg, 1/2 lime juice, salt, Arbequina & World America olive oil (99.5% Arbequina Extra Virgin Olive Oil, Castillo de Canena + Spices, pink berries, black pepper, allspice and mace.)
PREPARATION
First, we will do the mayonnaise: Place in a narrow container one of the eggs yolk  in a narrow container, add the juice of the lime and our Arbequina&World America olive oil, taking care not to break the yolk. Whisk the yolk with a blender and start to get up the blender smoothly until the mix gets emulsified. Finally rectify with salt if we consider it needs it.
Next, crumble the chatka and mix it with the mayonnaise.
Cut the avocados in half and fill with the previous mixture … an autentic delight!
Let's complete the trip! See all Christmas recipes with Arbequina & World