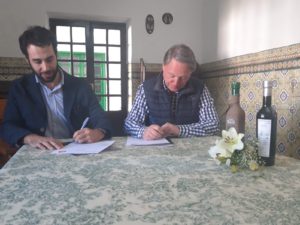 We have reached a collaboration agreement with the Regeneration Academy, through different activities. On the one hand, we welcomed in our countryside and castle interns from many countries, who wanted to deepen their knowledge in sustainable agricultura and envornmentally friend olive growing, for example. That is percisely pillar of our company.
In addition, the Academy itself will develop specific studies in relation to the creation of new wetlands, our wool hut and the apiculture that we practice through the 37 beehives that we havein our mountains. Moreover, due to the mutual interest, we Will Exchange tests, experiences and results regarding  soil regeneration, improvements in fertility and an increase in biodiversity as a result of the implementation of corrective measures.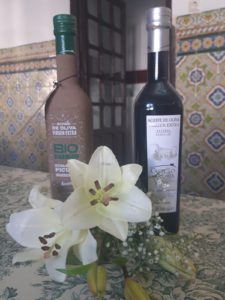 Regeneration Academy, is a pioneering and international project located on the regenerative farm, La Junquera (Murcia) and has been named a Lighthouse farm by the Dutch University of Wageningen. This organization offers the possibility to university students from all over Europe to be trained in the sustainability and regenerative agriculture, while they develop their research for their final thesis of the Degree or Master Project in the field of soil regeneration, water management and biodiversity among others.
Regeneration Academy uses training and research as a tool to implement and test new regenerative techniques as well as to promote sustainable rural entrepreneurship, with the aim of being a driving force and example in the transition from conventional agriculture to regenerative agriculture.