Among our suggestions for this summer, we must mention Asturias. This Spanish region in the north of Spain, has an incredible tradition of gastronomy, which, paired with our premium extra virgin olive oils… it's an authentic wonder!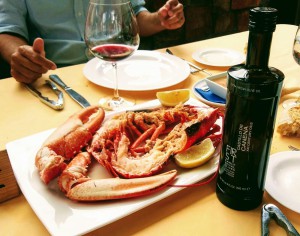 Today we suggest you to book a table in the restaurant Puerto de Casa Seín in Bustio village (Asturias) where you will able to enjoy delicious shellfish finished with our EVOO.
Happy last days of August!! With this suggestion, we are sure that you will say goodbye to this month with a smile in your face!