IX Alcuza Seminar to Spanish Olive Oil Proffesionals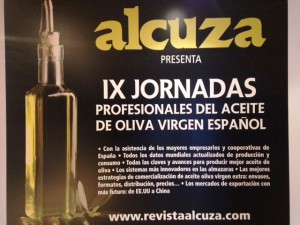 The conference, which have a large number of attendees, has a space dedicated to the role of women in the world of olive oil.
Teresa Pérez, Manager of Interprofesional del Aceite de Oliva; Brígida Jiménez, Manager of IFAPA; Soledad Serrano, President of QV Extra!; Marta González, Manager of Escuela Valenciana de Cata & Sole Román, Manager of the Asociación Olivar y Aceite Comarca de La Loma.
And everyone can try our new harvest EVOO!!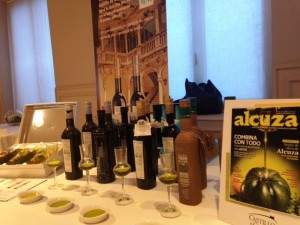 Congratulations for the seminar!
November 2014