Once again we move you to our olive grove and it is beautiful to do it in spring when the olive trees are in bloom!!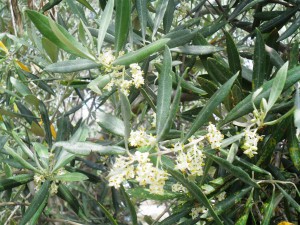 Thanks to the complex Precision Agriculture that we have been applying in Castillo de Canena in recent years, and although it is still too early to talk about the harvest, we are very happy with the first data that we have gathered in today's analysis in our olive grove.
We can see an average of 11-12 inflorescences/shoot in the case of the Picual variety and between 14-16 in the variety Arbequina. The number of inflorescences/shoots influences crucially in the Harvest, which seems very promising, especially when compared to the average of our Province that is around 9 inflorescences/shoots!
As for the growth of the shoots, we are above 3cm with an average of 3.4 knots. The outbreak growth is very important in order to have the olive tree prepared to have good production in the 2018/2019 campaign. It is in these shoots that the flowers will be born next spring. Therefore, this is a way of analyzing the vegetative state of the tree in the future. The data are good and indicate that the olive trees have a correct hydration and nutrition for the next 12 months.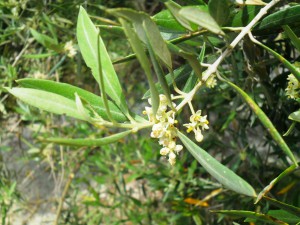 In addition, on these weeks we will analyze the% of fertile flower and fruit curd.
On the other hand, as for Prays oleae the incidence% is very low and is not causing any damage. This second-generation prays (the anthophaga) fortunately have had no effect on the crop, as a consequence of the temperature peaks: we have had very high temperatures followed by a very sharp decrease of them, which has greatly limited their predatory activity .
As is usual policy for many years in our company, we have not applied any insecticide in the agricultural operation.
We are very proud of the results of our Precision Agriculture that once again indicate that we are on the right track !!