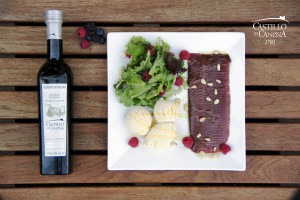 This week we say goodbye to summer… So we will keep enjoying ice cream!
Today we suggest this delicious combination of foie ice cream, duck ham, green salad and nuts & let's finish the dish with a wine vinaigrette made with our Family Reserve Arbequina Extra Virgin Olive Oil.

Hope you enjoy it a lot!
September 2015