INGREDIENTS FOR 6 PEOPLE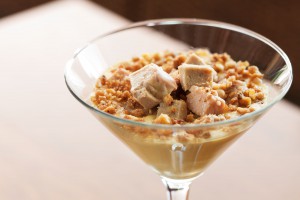 150g  foie micuit
Family Reserve Picual EVOO Castillo de Canena
For corn soup:
1 small can of corn
1 small jar of soy milk
Salt and white pepper
some kikos
PREPARATION
Crush briefly kikos in a robot.
Drain corn and crush it with the milk until you get a smooth and light texture. Season it and heat it.
HOW TO SERVE?
Cover the bottom of small cups with the soup. Place a piece of cold foie crumbs over it and sprinkle kikos.
Finish with a few drops of Family Reserve Picual Extra Virgin Olive Oil.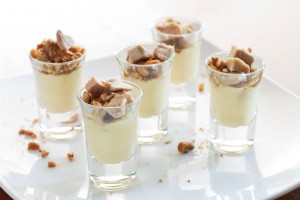 July 2014