Our  Family Reserve Picual extra virgin olive oil has been certified with the quality seal Gastro Quality Taste by AENOR!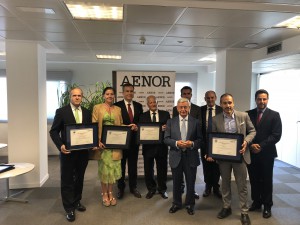 To obtain this certification our  Family Reserve Picual evoo has been tasted by a panel formed by 80 consumers who analyze the qualities and characteristics under the strictest international standards of sensory analysis.
We are very proud of the results obtained by our  Picual evoo, which has also been awarded as "The best oil in the world" by the Italian guide Flos olei and has won the highest award in the Mario Solinas Prize, organized by the  International Olive Council (IOC).