YEAR THE INTEGRATED PRODUCTION STANDARD WAS INTRODUCED: 1995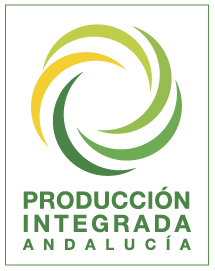 SCOPE: All of Castillo de Canena's EVOOs except Biodynamic Picual and Biodynamic Arbequina.
OUTLINE AND GOALS OF THE STANDARD: Integrated Production refers to farming or production systems which handle, transform or manufacture raw materials by using natural resources and mechanisms to the highest extent possible to ensure sustainable farming. It calls for biological and chemical methods of control, as well as other techniques compatible with social demand, protecting the environment, and agricultural productivity.
THE GROUP'S INTERNAL REASONS FOR IMPLEMENTATION: The Autonomous Community of Andalusia has been a pioneer in the introduction and regulation of this production system. In 1995, Decree 215/1995 of 19 September on integrated production in agriculture and its indication of farmed products was approved; this resulted in the Integrated Production in Andalusia brand and, over successive years, specific regulations on production for a wide range of products have been approved.
Accumulated experience and the benefit of continuing to progress and develop along these lines has prompted the Castillo de Canena Group to actively seek this differentiation and commitment with regard to its products, leading to more in-depth regulation regarding the authorisation of brand identification for Integrated Production in Andalusia products and, finally, the establishment of appropriate management and monitoring mechanisms for this kind of production by appointing independent, authorised Certification Bodies that guarantee the traceability of products.
Implementing these Integrated Production techniques not only provides huge advantages to the Group as growers and harvesters, but they also benefit consumers and the environment.
– A guarantee that the products bearing this certification are of high quality.
– A system that ensures the traceability of products.
– Food that is produced using eco-friendly techniques.
– Differentiating labelling.
– Increases the added value of the crops farmed.
– Uses production methods in a sensible way.
– The profitability of farms/agricultural land is increased.
– The standards of living in rural areas is improved.
– Working conditions are better.
– The sustainability of the agricultural ecosystem is ensured.
– Natural resources are used logically.
– Chemical products are used optimally.
– Soil erosion is reduced, and soil fertility is improved.
– Local flora and fauna are protected.
– Conservation of both the rural environment and the landscape are enhanced.
General standards have been established for the transformation industry that outline handling, transformation and packaging practices which – here, and under the expert eye of our highly trained technicians – must be followed at olive press facilities as well as during the transformation processes.
The standards that must always be complied with are those whose applied methods allow the integrity of a product to remain intact and guarantee that its characteristics are preserved. The Group, as an operator, is therefore obliged to comply with the following requirements:
Allow – and collaborate in – controls that are carried during activities in the olive groves and at the oil press.
Have the appropriate technical services that are able to direct and control compliance with the integrated production standards applicable to the activity in question.
Facilitate and keep on training employees working for the Group who carry out tasks involving integrated production.
Comply with integrated production standards and to keep field notes of all operations and production practices, as well as keeping a record of all consignments whose origin, use and end use can be verified.
Ensure that all production from integrated production systems are in production units that are clearly separated from any which is not subject to the rules of the Decree.
Separately store, handle, transform and market products that comply with the established integrated production standards from those obtained by different methods.
Take appropriate measures to ensure that no substitution of products from other integrated production systems are introduced at any stage of production and marketing.
Identify products in accordance with the integrated production standards at the production and marketing stages in which they are involved.
Make good use of the authorised integrated production guarantee identification.
Annually notify the Certification Body or competent body that corresponds to its production programme, itemising it by plot and by the expected volume of product to be obtained and marketed during that season.
Adopt provisional or corrective measures that resolve any irregularities detected by the Certification Bodies or competent bodies in the production or sales processes.
In short, the Integrated Production Standard is a model that respects the environment and takes into account the profitability of crops and society's demands. It involves using natural regulation mechanisms that provide added value to products during the growing phase as well as in the production and transformation processes, ensuring traceability from when the olive trees are flowering, all the way to the consumer's table.
ACTIVITY INVOLVED: Agronomy and the industrial field.
FIRST YEAR IT WAS OBTAINED BY CASTILLO DE CANENA: 2006.
CERTIFICATION BODY: Agrocolor, S.L.