As winter is still with us… today we leave a very good Rosa Arda's recipe, from herblog VelocidadCuchara !!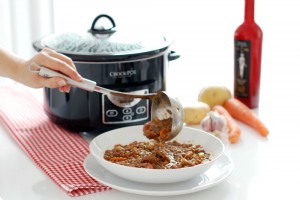 Ingredients:
400 grams of lentils
1 onion (you can add more vegetables, like 150g green pepper or 150b of red pepper)
50 grams of EVOO First Day of Harvest Picual 
1 teaspoon paprika
1 clove garlic
2 carrots, peeled and sliced
1 medium potato, diced
2 chorizo ​​sausage or morcilla
1 tip ham
1 bay leaf
Water to cover the vegetables
Preparation:
1. Put the lentils soak about 4 hours. Drain.
2. Chop an onion and sauté in a pan -you can also add green onion and red-pepper and garlic. Remove from the heat, take a teaspoon of paprika and mix well. Mix. Chop the onion, vegetables and mix with our First Day of Harvest Picual Extra Virgin Olive Oil. Sauté.
3. Place drained lentils, carrots, cut potato, ​​sausages, ham tip and bay leaf into your usual pot. Cover with water 1-2 inches above the beans. Move a little and keep over low heat. Ready!
Enjoy your meal!
March 2015