We keep working on our intensive reforestation plan which we started in 2012 with the objective of improving our olive grove, to encourage and stimulate the enhancement of our own plant biodiversity. After the planting of cypresses and walnut trees, we started with the reforestation of holm oaks. At the beginning of this project we selected the 4 largest oaks (Quercus Iles) of our farm and we collected the best acorns produced by these 4 magnificent specimens.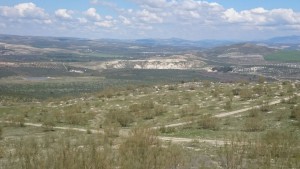 For this year we already have more than 400 oaks that comes from the own farm and the Sierra Don Pedro already hosts more than 30 tree species and shrub native to the Iberian peninsula.
As you know, in addition to the oaks we have also planted several hundred cypresses (cupresus) in our farm and around 300 walnut trees that will gradually form a natural belt of trees around our land.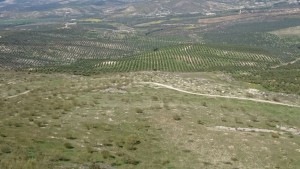 With this environmental action we will increase the vegetable mass; Infiltrate the water to the subsoil; Regulate the atmospheric temperature; Create a miniature ecosystem, where different organisms and ecological processes relate to each other.
It is important to emphasize that during the reforestation work the previous autochthonous plants such as brooms, esparto, capers, tomillos, etc. have been respected. And that the holes have been opened in areas where there was practically no previous plant material.
We keep moving forward in favor of the environment!