We share with you some pictures of the first days of harvest, excellent fruits that will finish in excellent quality extra virgin olive oils as every year! As you already know, Castillo de Canena we chose the starting day of the olive harvest depending on the precision agriculture that we practice during the whole year. Through the most advanced technology and thanks to R & D + i that we carry out, we are able to determine the most optimal day of beginning of the harvest.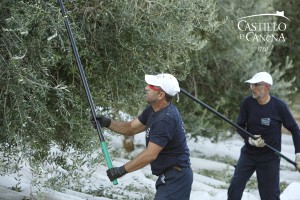 Again, and as it has become a tradition over the past 5 years, this campaign we have collected olives at night in order to have less time in transport and to benefit from low temperatures (both essential parameters to achieve extra virgin olive oil of premium quality).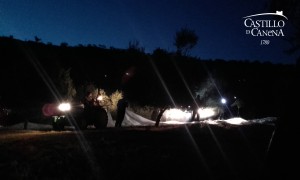 On this occasion, precision agriculture shows us that we should start with the collection of Arbequina olives and then with Royal and finally, Picual.
This same philosophy of striving for excellence, is recognized year after year. Thanks to our beloved consumers (thank you!) and also by the most prestigious guide to EVOO worldwide, the guide Flos Olei by the Italian Marco Oreggia who once again gives us the maximum score of our oils (98/98 in the ranking of the best EVOO in the world).