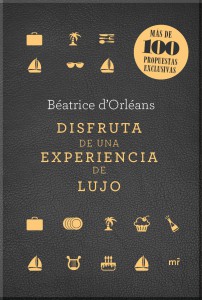 Great news! Princess Beatrice d'Orleans, believes that the visit to our castle & our olive oils tasting is one of the top 115 "luxury experiences" of Europe.
This work encompasses the most pleasant and exquisite experiences that the author believes that should be lived at least, once in life. There aren't just activities that involve a large budget exclusively, which also are included, but there are also others that are totally free; for example crossing the bridge of Mostar (Bosnia and Herzegovina) or a self-treatment on a sandy beach in Menorca.
Béatrice d'Orleans is founder and president of the Spanish Association of Luxury, Luxury Spain.