Enjoy with the surprising tasting of Castillo de Canena extra virgin olive oils that chef Paco Roncero** (two Michelin Stars) has incorporated at his menu in the Terraza del Casino (Madrid).
It's a big honor that our EVOO are in such great hands!
We encourage you to try the complete menu… delicious & with a superb component of originality!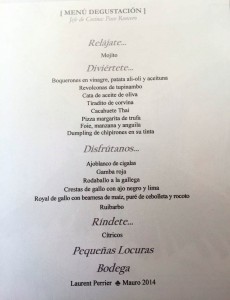 July 2016