Pop corn & Pizza this afternoon?? Add a special touch with our Oak Smoked Arbequina EVOO  awarded this year at the  SOFI awards in New York!
Following the great idea of Jose Carlos Capel, the prestigiuos gastronomic critic, you only have to finish your pizza (before serving) with our Oak Smoked Arbequina, which will add  a very delicate touch of that "smoked" essence.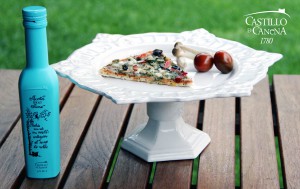 For popcorn, just pour few drops of our smoked EVOO in your pan and then add the corn seeds…. You will love that taste, so authentic!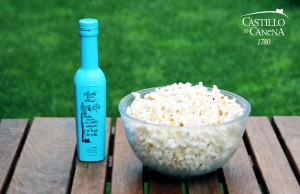 Easy, fast, delicious and … very original!
Do you know how we elaborate our Oak Smoked Arbequino?
September 2015