This morning the president of Freixenet and the Chamber of Commerce and Industry of Spain, José Luis Bonet, participated in one of the breakfast-dialogues "JAÉN, New Millennium" (Diario de Jaen), presented by our commercial manager, Rosa Vañó.
Breakfast entitled "Freixenet: a successful model" discussed the keys to the family business Freixenet to become an example to follow as entrepreneurial & exporter company. The company has demonstrated an impressive innovative capacity both in commercial and by product itself.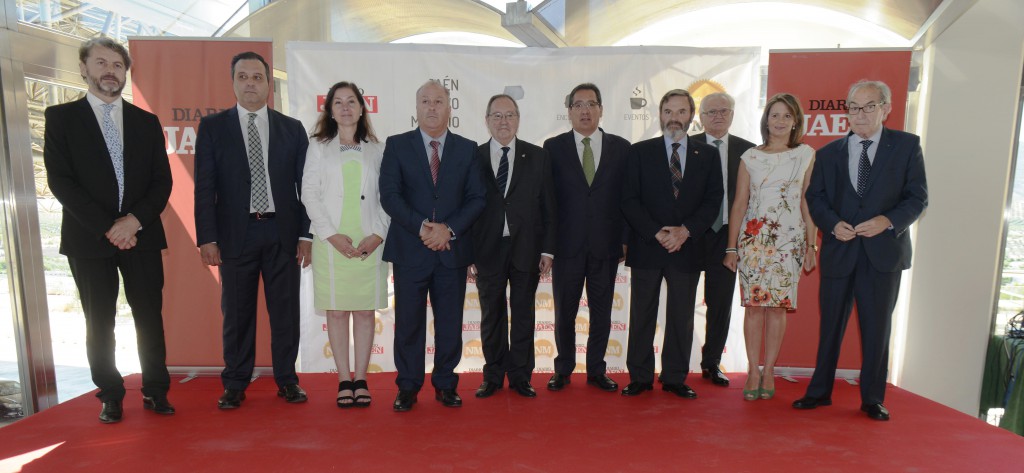 José Luis Bonet and Rosa Vañó met for the first time during a agrifood annual conference some years ago in Barcelona. Since then, they have maintained a close relationship as both of them are members of the IESE's Agrifood Advisory Conseil. Thanks to this professional relationship and friendship, Rosa Vañó has introduced Freixenet in Jaen. "The great experience of Bonet regarding the food industry, is the best example for the most important sector of our province Jaén, the extra virgin olive oils industry", explains Rosa Vañó.
Presenting and introducing Freixenet to our land, Jaen, has been an honor for Castillo de Canena. The president of Freixenet has talked about their keys related to innovation and internationalization. He highlighted that the three "T" are key: talent, hard work (trabajo, in Spanish) and tenacity!
June 2016