Keeping our commitment of cutting back the emission of greenhouse gases …
As you know, in Castillo de Canena we has a very important sustainability commitment and care of the environment. In 2011, the German audit firm Det Norske Veritas (DNV) certified the quantity of carbon dioxide emissions needed to produce a bottle of our olive oil. From that moment, we are committed to reduce the gases which cause a greenhouse effect and the global warming each year… and once again we achieved it!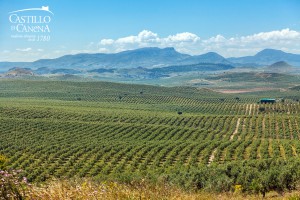 Until last year we had already reduced it by 30% and this year after the last audit in our field, we achieved excellent results, we have reduced again our Carbon Footprint by 3.3% more!
Castillo de Canena has been a the first company with the most prestigious sustainability certificates such as The Carbon Footprint has been certified since 2011, the water Footprint since 2013 and the EPD since 2014.