Delicious sea trout with our Oak Smoked Arbequino Olive Oil
At the superb restaurant IBERICA, in London, chef Cesar Garcia prepares sea trout in a different and delicious way and, what's the best,… he wanted to share his recipe with us through its publication in the Time Out London!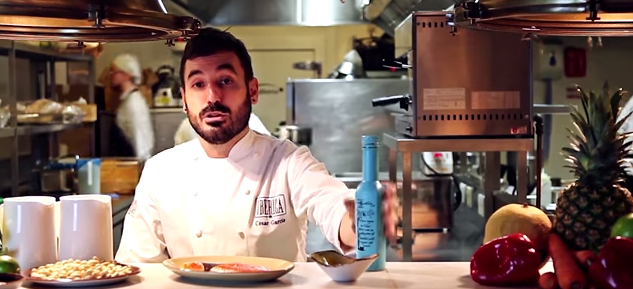 It is a sea trout with the touch of our Oak Smoked Arbequino Olive Oil on a puree of almonds.
In this link you can access the recipe on YouTube.
We wanted to verify in situ what was the result and now, we can say that combination of flavors is amazing!
We encourage you to try this recipe at home. We can replace the vacuum-packed trout, by its maceration in our smoky oil for a few minutes and its firing within in a transparent film.
Send us your result!
July 2014