Because our Oak Smoked Arbequina olive oil has won the SOFI and because it's summertime…we have prepared a quick, healthy & fresh recipe… hope you like it!
Ingredients: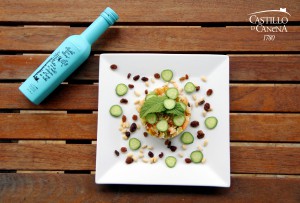 2 cups cous-cous
2 cups of salty water
2 tbsp pine nuts
2 tbsp raisins
2 tomatoes
1 red onion
1 lemon
Castillo de Canena Oak Smoked Arbequino olive oil
Salt
Some mint for garnish
Preparation:
Place the two cups of salty water on fire. When boiling, remove and place the couscous inside. Let stand 10 minutes and stir with a fork.
Chop the red onion and tomatoes. Mix with the raisins and pine nuts. Add the couscous to the mixture and dress with some lemon juice & our Oak Smoked Arbequino olive oil. Add salt to taste.
You can decorate with some leaves of mint.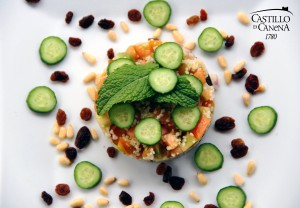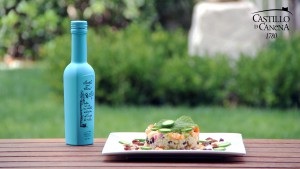 July 2015