Horses among our olive trees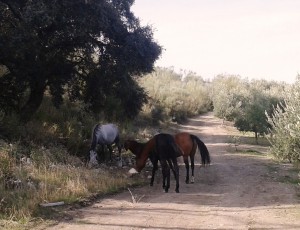 Walking around our olive grove… look what we found this morning! Horses drinking from a natural watering hole!! Wonderful!
As you know, thanks to our olive oil of biodynamic agriculture, we have different animals which cohabit with our olive trees, among them, horses and sheeps.
Don't you love it?? 🙂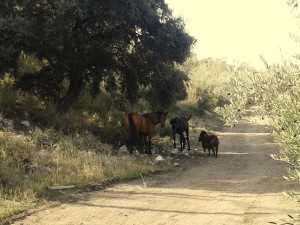 October 2014