What Thanksgiving means?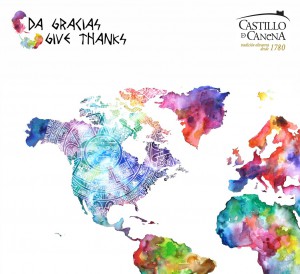 In Europe, the end of the harvest was always celebrated for two reasons: to thank the goodness of the land because it provided sustenance for the rest of the year but also to celebrate the joy after a well done job with the family, neighbors and friends.
This tradition went to America with the Europeans. Today, this event is directly related to EE. UU. and Canada because they have kept this celebration alive in honor of the winter of 1620-1621. That winter, the colonists were hungry because of food shortages as the harvest had not been very good. The following spring, indigenous people of the area taught them the best way to sow those lands. History says that the next autumn, in 1621, colonialists got wonderful crops and they invited the Indians to share a meal with them in order to thank them.
So, Thanksgiving is therefore the day when you thank all the people who helped us when we needed.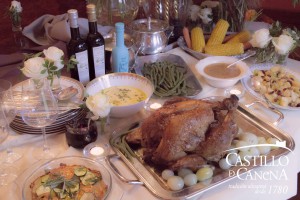 Castillo de Canena has prepared a special menu for Thanksgiving. As mentioned, this is a very important day in some countries but this menu is also for those who want to prepare something special for this day, after all, all of us like meeting with loved ones , thank them and enjoy a delicious dinner toghether!
Here the recipes are … hope we haven't forgotten anything!
– The turkey. You can not miss it! and if with Family Reserve Picual EVOO, much better!
– Turkey's stuffing, we do it separately! (with Family Reserve Arbequino)
– Cranberry Sauce with our Family Reserve Arbequino EVOO
– Corn and beans … and Family Reserve Picual EVOO
– Mashed potatoes with the special touch of our Olive Oil Oak Smoked Arbequino
– Baked vegetables with Family Reserve Picual EVOO
– Pumpkin Pie & Family Reserve Arbequino EVOO
Hope you like it!