The German sculptor and designer Nikolas Piper has mentioned our EVOO in an interview in the Spanish publication "Fuera de Serie"!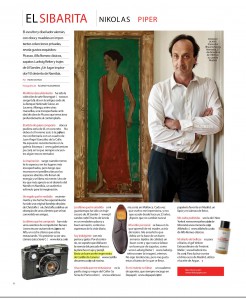 Specifically, Piper points in this interview magazine from "El Mundo": "I am indulgent with my dogs and cats. On the contrary, I hate when garlic and parsley covered the essence of fresh and grilled fish.  I prefer just a good Castillo de Canena extra virgin olive oil and sea salt. "
In this link you can enjoy the full interview.
Thank you very much !! 🙂
June 2015