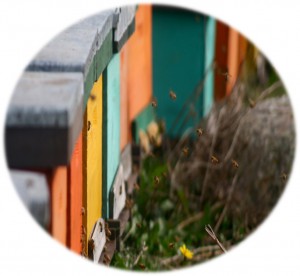 Bees are essential to the continuation of most crops worldwide. Currently, the mortality of these pollinating insects is increasing internationally, and reasons are unknown.
Disappearance of bees is a phenomenon that has been observed worldwide. Pollination of crops for food production depends on these insects.
In this scenario, there are different investigations for analyzing it but they show very different results. There are different causes that are being examinated: global warming, certain viruses or parasites such as Nosema ceranae, pesticides as neocotinoides  which started being used just two decades ago. Although there isn't a strong and unique answer, probably the real one is a combination of all these risk factors, as it is well explained by the Spanish diary El Pais.
There is a great concern worldwide. For example, the EU banned several pesticides last year and EE. UU., meanwhile, has recently approved a special budget to investigate this phenomenon.
Although not all crops would disappear, as there are other methods that perhaps could be used (self-pollination and pollination by birds, for example), the lost of diversity and quality of food would be enormous.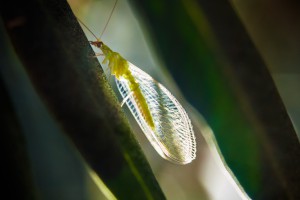 Strengthening our commitment to protecting the environment and olive groves, in addition to elaborating extra virgin olive oils of the highest quality, we have introduced panels of bees in our farm, which help in pollination and also act as bio-indicators of the absence of insecticides and pesticides.
At the same time, we have increased the biodiversity of our farm, now olive trees live toghether with bees, sheeps, horses, and other species of Mediterranean forests as holm oaks, oaks or aromatic herbs.
In this line, we also made-on-site our own compost fertilizers (sheep manure, olive tree leaves) rich in potassium and nitrogen.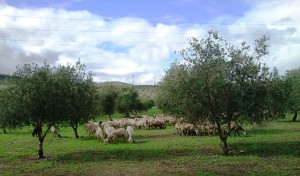 August 2014